To gain mastery over the games you play, you need to be looking for the best gaming mouse in 2022. Whether that game is a fast-paced first-person shooter or a detailed strategy game, you need a mouse that can keep up with your pace and provide the necessary accuracy. A mouse's worst action is to obstruct your path. Immersion is key, and the best gaming mouse will enhance your immersion.
For many, the keyboard and mouse win the argument over utilizing a controller for PC gaming. This is especially true for FPS games, where a controller just isn't as responsive. Plus with controllers you're always going to be afraid of the inevitable stick drift problems!
Let's take a look at what are our top 3 mouse choices for gamers in 2022, because who needs anything below 3rd place!
Razer always has the coolest looking stuff, and they consistently top lists when it comes to hardware. You know they'll be in our list for the best gaming mouse in 2022. The Deathadder Elite from 2016, one of the greatest gaming mice, has finally been dethroned. The Razer Deathadder V2 builds upon everything we love about the Deathadder Elite.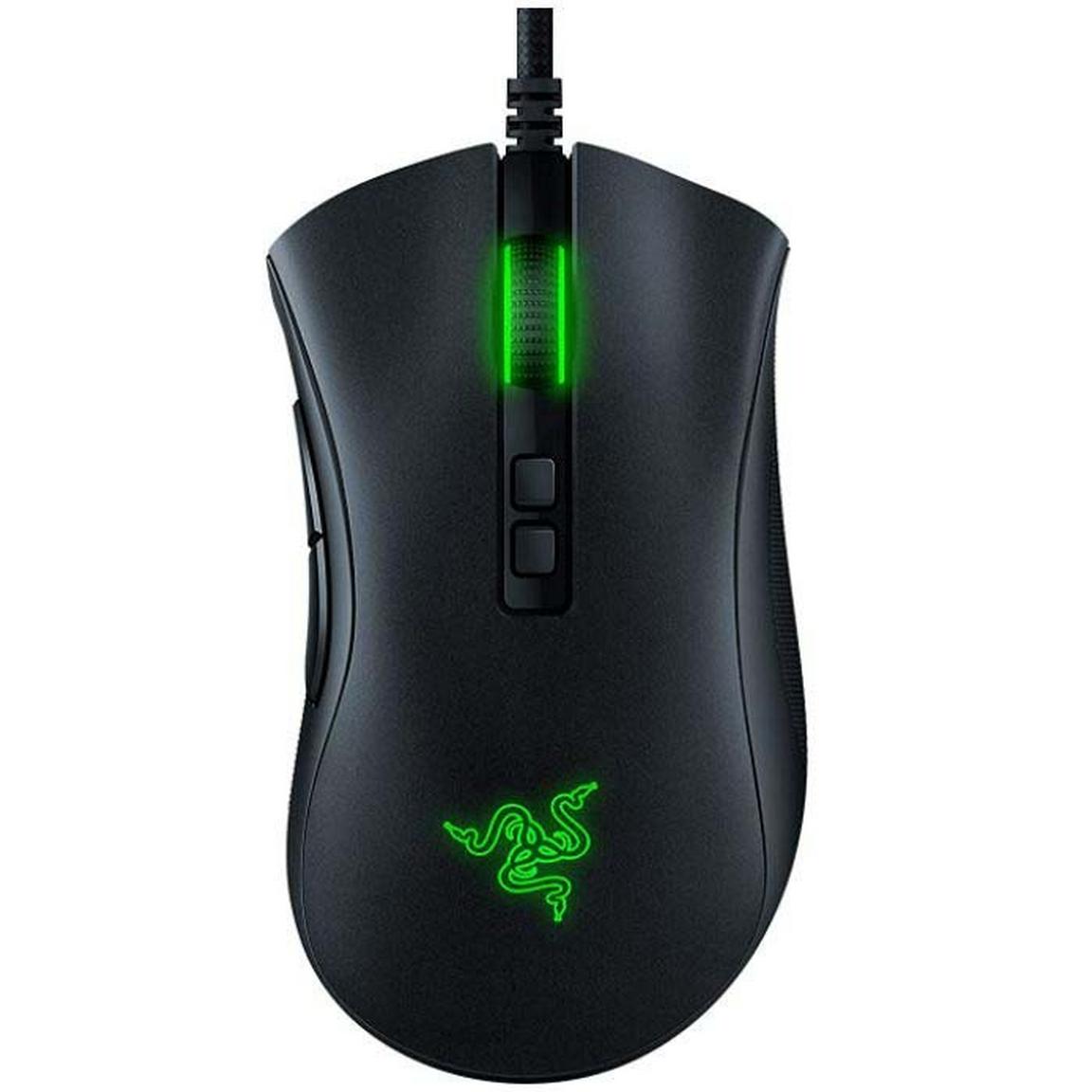 The Focus+ Optical Sensor, which is also found in the superb Razer Viper Ultimate Wireless, is the most noticeable upgrade. Additionally, the scroll wheel has been completely revamped. Now called the "Instinctive Scroll Wheel Tactility," you're in for a treat with this new upgrade.There's also a brand new wire called the Speedflex Cable, which boasts massive cable flexibility. This ensures you don't feel stiffness while using the mouse.
Additionally, the left and right mouse buttons are stronger than the Elite. They employ an infrared light beam to register clicks rather than a mechanical mechanism, thus they should provide fewer false clicks, have less delay, and last longer. In terms of the sensor itself, the mouse boasts some awesome stats.  It tracks at speeds of up to 650 inches per second, has a resolution accuracy of 99.6%, and goes up to 20,000 DPI/CPI.
The Logitech G203 Lightsync is a fairly recent arrival, but it is essentially functionally identical to the G203 Prodigy that preceded it.
The G203 Lightsync belongs to a fiercely contested class of budget gaming mice. Razer is its biggest rival, offering the Deathadder Essential, Basilisk Essential, and Viper Mini in its lineup at this price range or close to it. The G203 Lightsync, however, is strong enough to stand on its own. With a straightforward design that only includes the necessities, it capitalizes on a subtle aesthetic flare that one can't find elsewhere. Bear in mind, this is a WIRED mouse.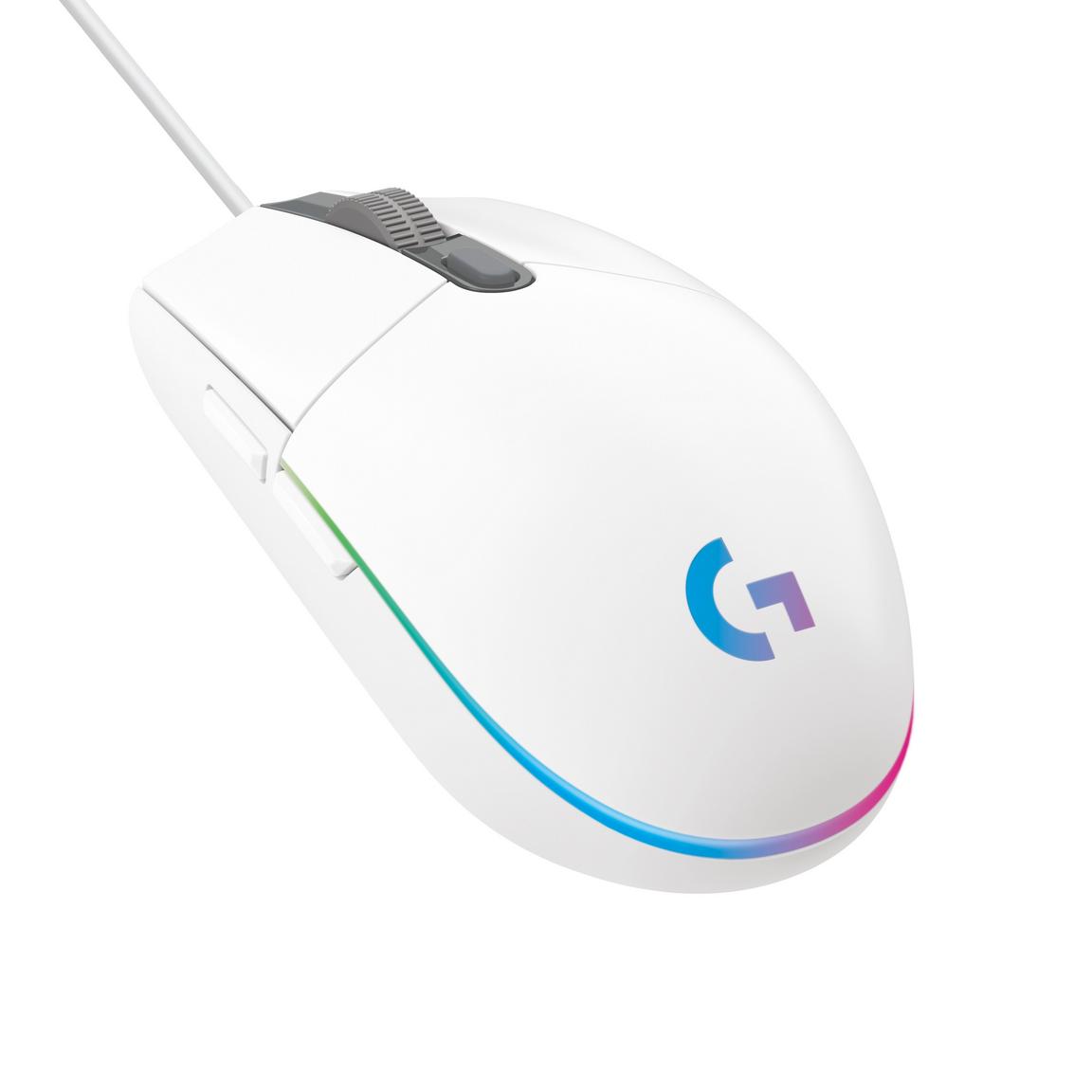 The term "Lightsync" designates this mouse's compatibility with Logitech's RGB lighting system and G software. What does this mean? Well it can synchronize RGB lighting effects across compatible Logitech products.
When it comes to the mouse itself, it a nearly ambidextrous design. Two buttons are located underneath where your right thumb's pad would normally be. Unfortunately these aren't removable or switchable to the other side.
With the exception of the largest 4K monitors, the G203's unidentified "gaming-grade" sensor's 200–8,000 DPI range should be more than sufficient. However, in that case, you might want to look for something a little grander than the G203. The sensor is more than adequate for fair-to-good gameplay!
On our list of the best mouse picks for 2022, is the Razer Naga Pro. For Razer HyperSpeed Wireless and Bluetooth connectivity, the Naga Pro does away with the wire. Additionally, it detects optical mouse switches and the excessive 20,000 DPI sensor! The best mouse for MMOs is essentially this one.
This mouse has optical-mechanical switches, which are extremely quick since they register clicks using light rather than mechanics. The switches have a lifespan of 70 million clicks and are sturdy, but the Naga Pro also contains a tonne of other buttons. You can remap the 2, 6, and 12 buttons on the three interchangeable plates however you choose.
In Razer Synapse, remapping buttons is a simple point-and-click process. You may alter DPI levels, polling rates, lift-offs, battery management, and of course, Razer Chroma lighting. You can also configure anything from simple keyboard shortcut bindings to complicated gaming macros.
The Razer Focus+ 20,000 DPI sensor with 650 IPS tracking has also been updated for the Naga Pro's optical sensor. This is much more than what the majority of people would ever require. What's best? A tried-and-true 150 hours of battery life is the proverbial icing on the cake!
Conclusion
If you're looking for the best gaming mouse in 2022, these are our top 3 picks. Regardless of what genre of gaming you're into, you'll be set with any of these three mice!