Knowing how to edit Twitch videos for YouTube can mean another avenue to gain followers for your game streaming! Today, lets discuss how you can edit your Twitch clips to upload to YouTube as long form videos, or YouTube Shorts!
Record and download your Twitch Clips
We're going to start with explaining an easy method you should be using to save your Twitch broadcasts. Ideally streamers should have local recording enabled on Twitch through the VOD function, or use third party apps such as OBS. We've got an easy to follow guide for you to get started!
Editing your Twitch Clips
When it comes to editing Twitch clips for posting on YouTube, you have two options. You can either post long form videos or you can post short clips onto YouTube Shorts. The former requires little effort other than rudimentary trimming, but the latter requires a bit more work.
Editing with YouTube Studio
YouTube Studio offers a plethora of editing options for videos you have already uploaded to your channel. Let's jump in and see what you can do with YouTube Studio;
Sign in to YouTube Studio.
From the left menu, select Content.
Click the title or thumbnail of the video you'd like to edit.
From the left menu, select Editor.
Now you'll be able to see multiple options to edit your video. From here you can Trim your video, add Blur effects, add a custom Audio track, a custom End Screen and even Info Cards.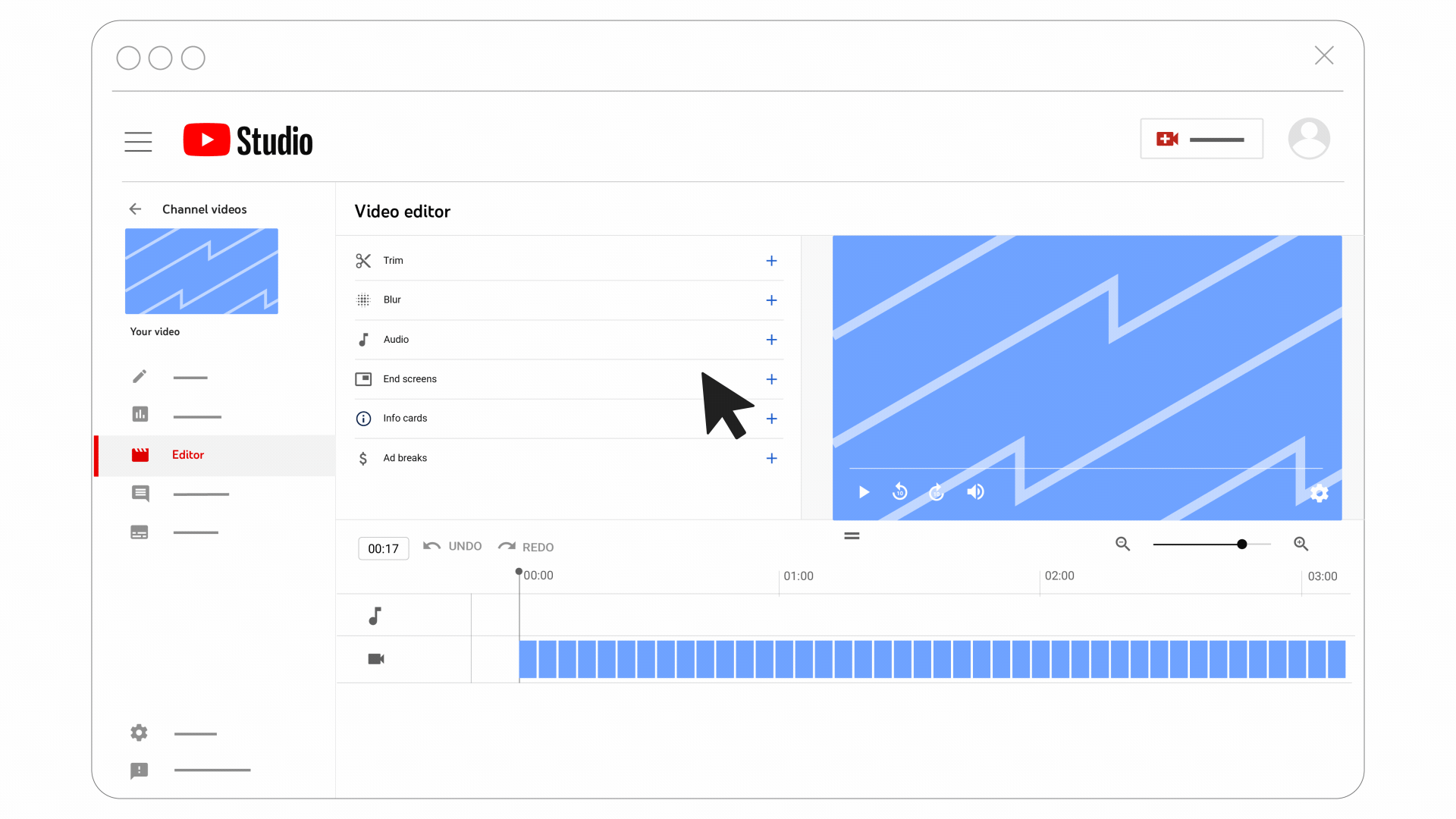 Editing your Twitch clips using Eklipse
Eklipse is an A.I powered tool that can extract the best highlight clips from your streams! There are two ways you can extract your best clips for uploading to YouTube.
Connect your Twitch account with Eklipse. This will ensure that all your recent streams are automatically extracted by the A.I tool. You can spend more time streaming than worrying about your clips!
Paste a URL to a specific Twitch stream in the URL box and automatically get your highlight clips for YouTube!
The best part about Eklipse is that it can extract both long and short form videos. You can then use the short form videos for YouTube Shorts. Shorts can help you go viral with your epic gameplay clips!
Conclusion
Uploading your Twitch videos to YouTube offers another avenue for you to maximize your streaming potential. With our handy tips, you'll be gaining followers from YouTube in no time!