Selecting the perfect Twitch video editor is crucial for elevating your stream's aesthetics and enhancing the overall viewing experience for your audience. The right tool empowers you to craft compelling content, paving the way for significant Twitch growth.
A Twitch video editor is your gateway to unleashing creativity – from adding effects, stickers, and images, to incorporating buttons – enabling the creation of standout highlights and clips. Moreover, seamless instant sharing to your socials becomes a breeze.
Dive into our curated list of video editing software embraced by Twitch streamers. Elevate your channel by exploring and adopting these tools that promise not just video editing but a ticket to channel expansion. Let's explore the options and boost your Twitch presence!
1. Eklipse: The Best Twitch Video Editor
The best choice for Twitch video editors online is Eklipse. Generated by A.I, Eklipse can analyze your Twitch streaming videos and find the best moments automatically. Additionally, Eklipse also allows you to make some changes manually, such as trimming and clipping, and even convert your video to TikTok. You can do anything for an instant!
All you need to do is register yourself by hitting the button below, connect your account to Facebook, YouTube, or Twitch, then you can start capturing the best moments.
Above all, Eklipse is a free tool. So, you don't need to spend money at all to enjoy its incredible features.
Pros
Totally free tool
Friendly interface
Generated with A.I (will automatically help you create some cool highlight clips)
Easy to use
Complete features
Produce high-quality output
Cons
Its fantastic features will make you addicted
Several templates for TikTok clips are still unavailable
2. StreamLabs Twitch Video Editor
Another alternative for Twitch video editors free is StreamLabs. This is a Twitch video editor and streaming tool that was once just used by gamers for daily gaming. However, due to its sleek appearance and user-friendly interface which streamlines everything from recording your gameplay videos in high definition (HD) all the way down to tweaking them so they go smoothly without any lag or stuttery playback even while watching others play on Twitch.
Pros
Easy-to-use software
It's free of cost
Comes with different user modes
Cons
Only available for streaming on Windows
3. StreamPro
StreamPro is an all-in-one Twitch video editor tool that offers so many customizable abilities. Users can develop active alerts for polls, chat, and labels among other things with just a few clicks of the mouse.
Stream Pro is a must-have for every streamer. With the ability to adjust active alerts, you can keep track of who's donating and subscribing while also being alerted when there are new followers or subscribers that may not have been added yet by your previous viewers.
In addition to the basic package, StreamPro offers a variety of other features for an affordable price. Full customizations are available and users can also purchase AD revenue. However, you will not get a free trial with this but you can trust the features.
Pros
Active alerts can be adjusted
It comes with easy user guides
Cons
Bit expensive as compared to other options
4. Wirecast: Another Must-try Twitch Video Editor
Wirecast is the leading video editing software for professionals. It comes in 2 packages: Wirecast Studio and Pro, with loads of features that you can't find anywhere else like multistreaming unlimited capture (and more), animated 3D tiles; high definition ISO recording on-demand & instant replays.
A unique pro version of the twitch video editor goes up another notch when high definition ISO recordings are made alongside animations created within 3D tiles, all on top of being easy enough for beginners as well.
When you purchase the twitch video editor, they will give you standard support up until your first payment unless there are some special circumstances that require premium pricing at an additional cost of 299$.
Pros
Works on both Windows and Mac
Offers professional support
time-to-time updates
Cons
Expensive as compared to others
5. Nvidia Shadowplay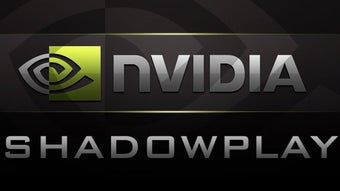 Nvidia's Shadowplay is a versatile tool for gamers looking to stream their gameplay. It has been tightly integrated into Nvidia drivers, so it works seamlessly out of the box with no additional software needed on top of your gaming platform or streaming service provider.
Many gamers use the OBS Twitch video editor to stream their gameplay. The program is great for those who just want an easy way of doing so, but if you're looking for more sophisticated features like the ability to edit videos or record them off your screen then Nvidia Shadowplay should be used instead – especially since this software also supports NVENC encoding by default.
Pros
It leaves little impact on your game performance
Cons
It Doesn't offer a picture-in-picture option
6. LightStream
One of the greatest features of the Lightstream twitch video editor is its simplicity. It does not require any installation on your computer, which means you can access it anywhere with an internet connection.
Another big perk is that since all data and documents are saved through a web browser-based streaming program (rather than locally), this software doesn't take up much extra space – making storage more efficient too.
It's a cloud-based streaming software that lets you stream your files, documents, and data in real time. The process of using it couldn't be simpler! All the information will sync up to our servers so there are no worries about losing any of what was sent or received during this session – save on storage space with Lightstream today.
Pros
Free of cost
Hassle-free because it is web-based
Easy to use even for beginners
Cons
7. Streamlabs OBS
Streamlabs OBS is built on the same foundation as Studio, putting a friendlier face of powerful streaming software. This twitch stream editing software offers claims to offer improved performance via automatic optimization but our tests showed negligible differences in terms of speed between both programs when recording at 1080p resolution with an encoder preset set to "Best Quality."
Streamlabs twitch video editor is a great option for new streamers who want an easy-to-use, intuitive interface. It won't replace OBS Studio though because of its beta status and lack of features at the moment – it'll be interesting to see if that changes in future updates.
There is no studio mode for Streamlabs. The feature came to OBS Studio two years ago, and many users won't miss it but do bear in mind before using this program as a result of its lack of such an important tool available on more recent versions.
Pros
A really easy-to-use software
Offers auto-optimization
Cons
It doesn't offer a studio mode
Can you edit videos on Twitch?
It's not really something that editing is necessary for, but you can stream your tournament play on Twitch. And if you want to be able to edit it down there's software available, so you could feasibly use the Twitch app instead of the desktop version.
Conclusion
For the best twitch live stream software, it depends on what you need. Depending on your requirements and preferences there are many different options available for streaming such as the aforementioned ones. You must analyze your choices and go for the one that suits you the best. If we were to recommend one thing though – go with whichever option allows users full control over their broadcast including camera angle adjustments in real time during broadcasts.
By the way, if you want to spread your wing to other platforms like YouTube, you'll also need to pick the right tool in order to make a great masterpiece. Read our article to find the best editing software for YouTube: Best Video Editing Software for YouTube Gaming.
Tech writer, gaming, streaming, gadgets. A decade's experience. Informative, engaging.
Featured in web publications. Reviews new products. Loves gaming, tinkering.